Impact since February 2018



1,004,195
Waste Products Diverted


7,900
Pounds of Cleanup Funded

9,000
Days of School Funded
We believe that people empowered and equipped to live their element can change the world. As a certified B Corporation, we commit 2% of our revenue to donate period care to regions with the most need, and help fund initiatives in menstrual health, education, and sustainability.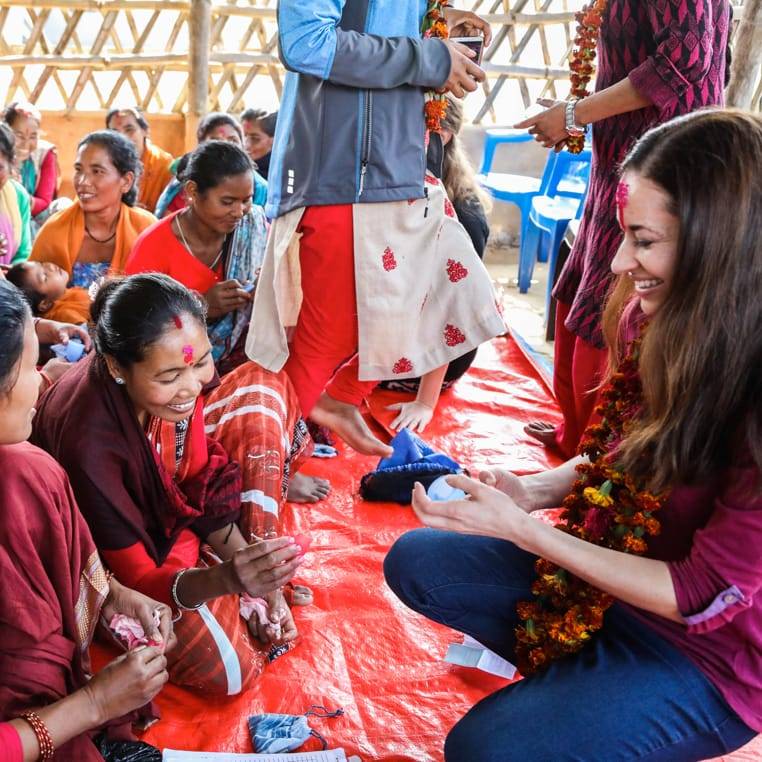 Period Poverty & Education
Education for one girl can break the cycle of poverty for generations.
"When I started Saalt, I knew girls' education would be a key part of our social mission. Education has done more to shape our confidence, prosperity, and fulfillment in life than any other single factor. Yet so many girls are halted early in their educational pursuits. The loss of potential is heartbreaking, and yet the solution is simple. We're passionate about the power one cup has to help a girl finish school, provide for her family, and afford her the confidence to care for her needs. I envision a world where our daughters and girls everywhere are limited by nothing but their own hard work and resolve to accomplish their dreams."
—Cherie, Saalt Founder & mother of daughters
At our core, we believe in using our influence as a company to give back and improve the world. In 2019, Saalt solidified that mission by becoming a certified B Corp. That means we've met the highest standards of social and environmental performance to prove that we put people and planet up there with profit.